Year 10 STEM Challenge
As you can see from the photographs, Year 10 were on top form and really got involved in their STEM* Challenge this week.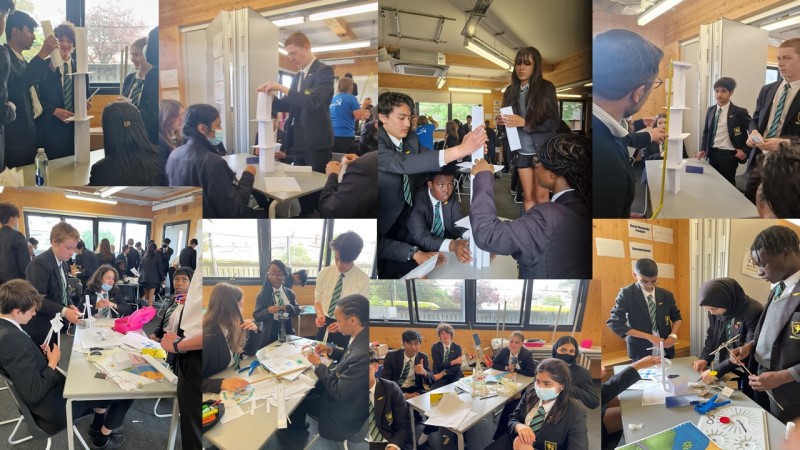 *Science, Technology, Engineering & Maths.
Sixty students worked in teams to produce working models of an energy generator/transmission scheme harnessing renewable energy to produce electrical power. This included building a model of a solar panelled house, pylons to carry the energy and considering ways to minimise the environmental impact.
The students developed, planned, built, marketed and presented some excellent schemes, all of which passed the final test with torch (the sun) and a hairdryer (the wind/water) to show they worked.
Competition and questioning by other teams made the final presentations a lively affair and the success of the eventual medal winners was well-deserved.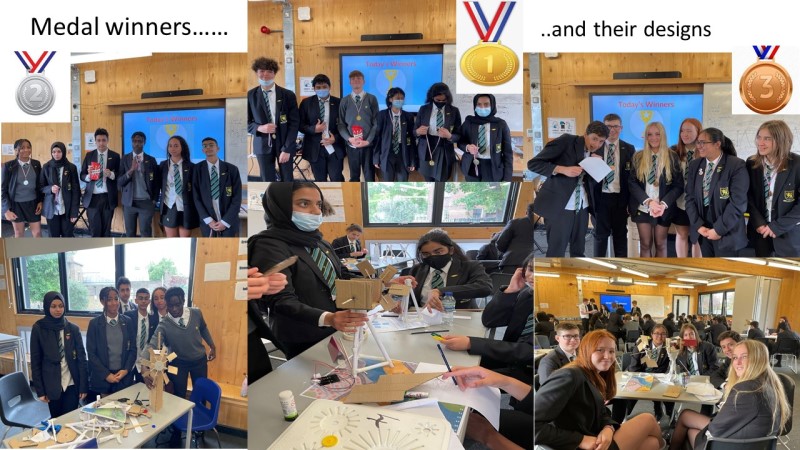 They were a credit to the year and our facilitator from the Smallpiece Trust said they were the best group he had worked with for ages!
Thank you to everyone to helped and supported the day.
Mr Grant