Catering at Graveney
We are working closely with our caterers, Taylor Shaw (Elior), to make sure that our food offer includes the widest possible range of healthy choices.
We are continuing to refine the offer with input from the School Council. On-going feedback from students and parents will be welcomed.
Click on these links to find out what we will be offering on a three weekly cycle.
Menus
The dates for each menu are shown at the top right - click a week to view.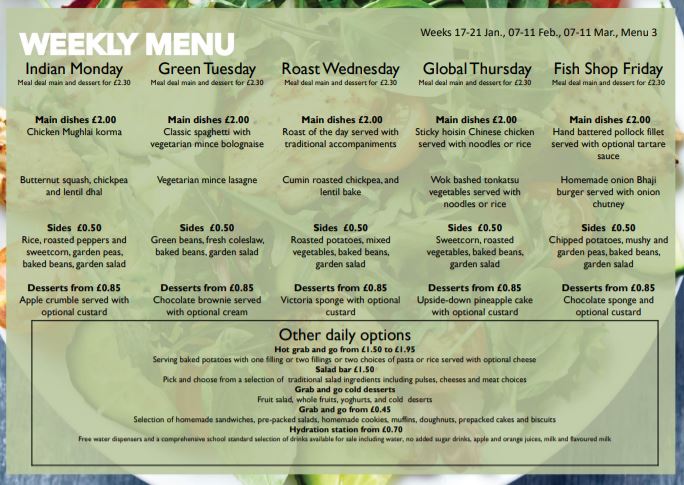 Information about allergens
Allergen Information for Loose Foods - Booklet
"The term 'loose food' means all foods that are sold not prepacked. This includes unpackaged food or food that is packaged on site (prepacked for direct sale)."
https://www.food.gov.uk/safety-hygiene/food-allergy-and-intolerance